- Hey, how is your new Lenovo laptop?

- Awesome! It seems that my laptop has pre-installed head tracking software called Tobii Horizon.
- Nice! Congratulations! You will be able to enjoy the most immersive gaming experience with Tobii Horizon!🎉


What is Tobii Horizon?
Tobii Horizon is a cutting edge gearless head tracking software pre-installed in Lenovo laptops that allows gamers to experience a whole new level of immersion in your favorite games. Check out What is Tobii Horizon?
Do you have a Horizon-enabled device and want to get started? Get started with Tobii Horizon
Supported device
2023 – Lenovo Legion series:
Head Tracking in Games
*Please note that Tobii Horizon is only capable of head tracking, not eye tracking unlike our Tobii Eye Tracker 5 which tracks both.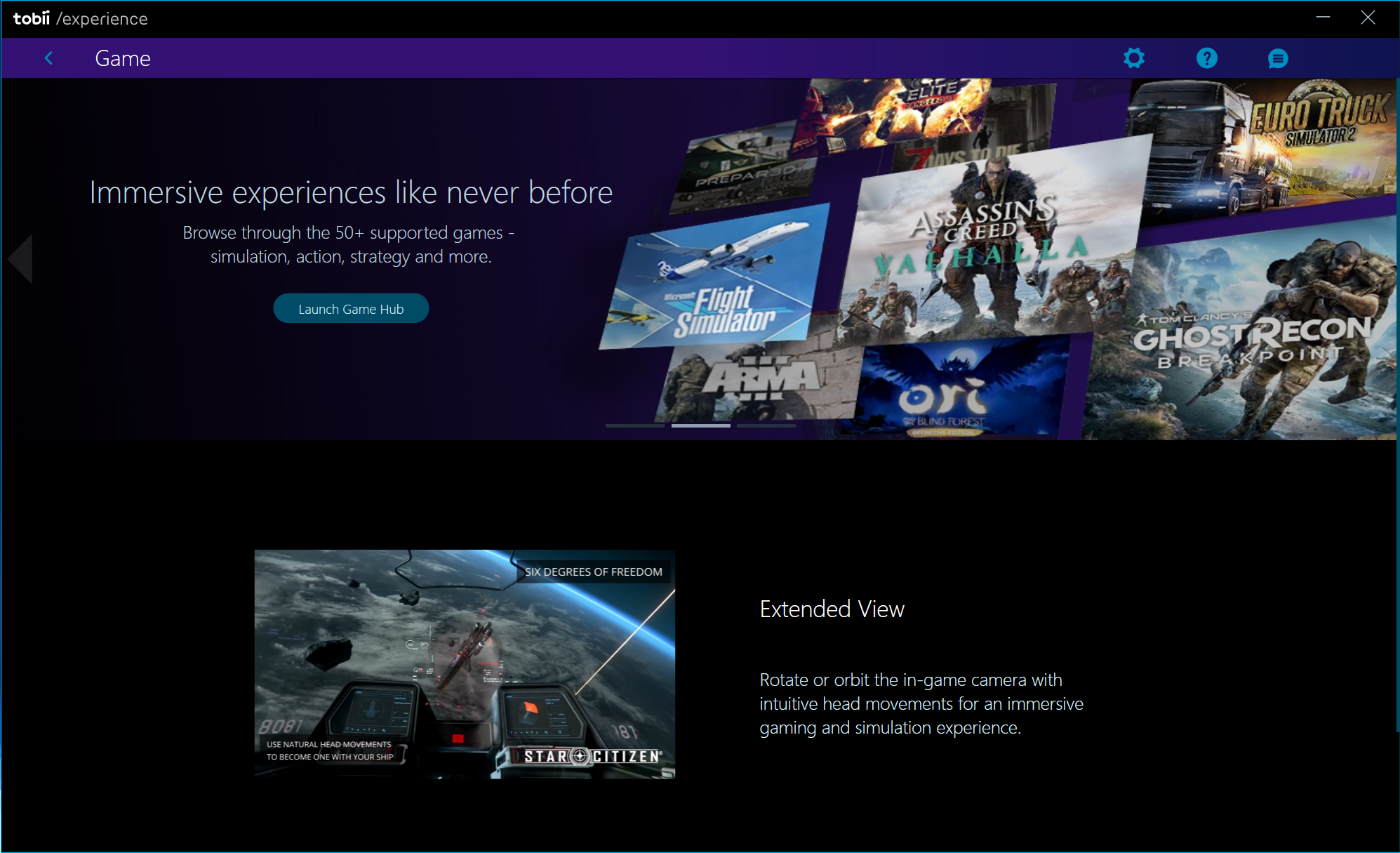 Some Lenovo devices are also equipped with Tobii Aware features, You can find it in Tobii Experience app. Check out Tobii Experience for Horizon for more information.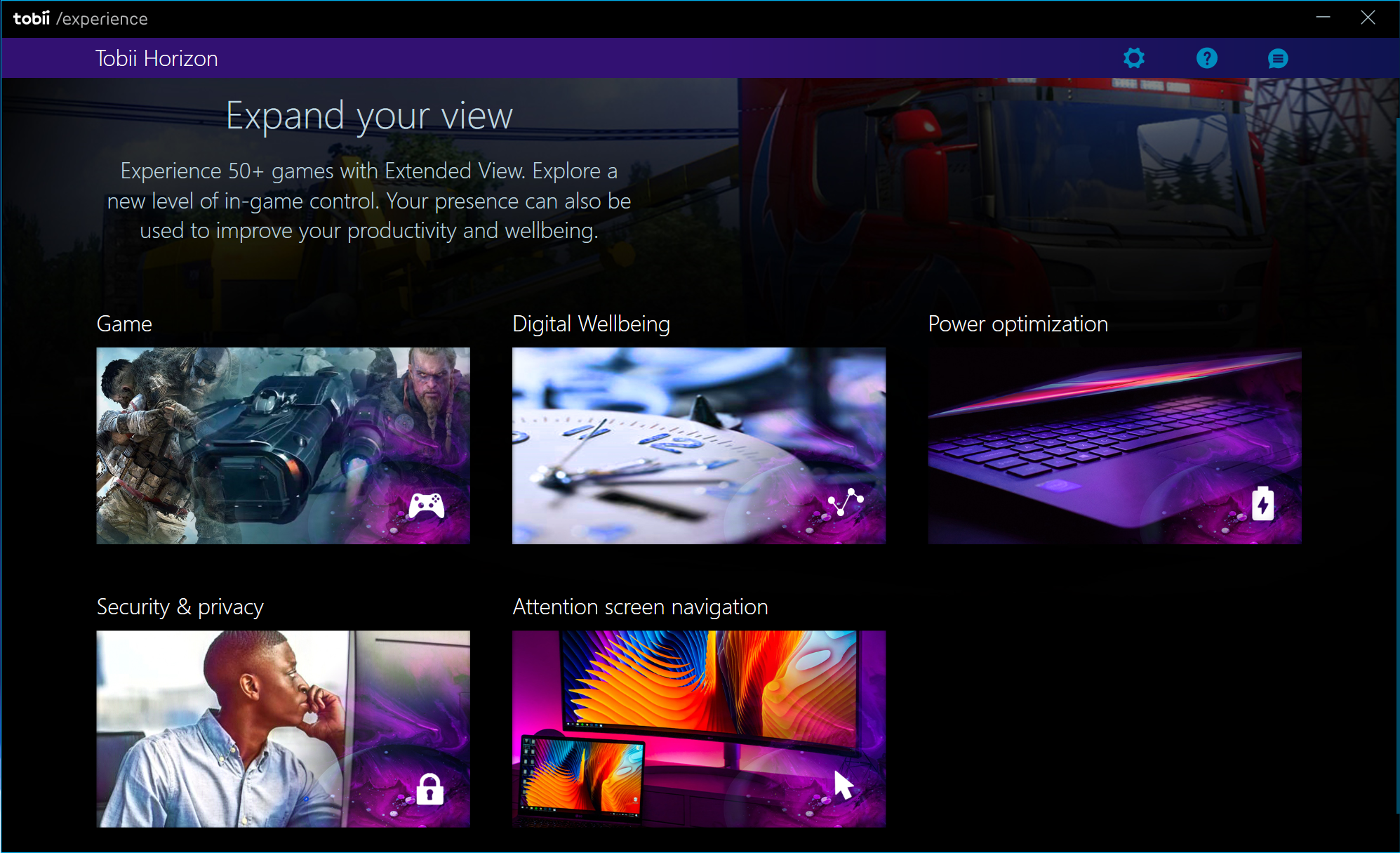 If you sit in front of a screen for longer stretches, you might have experienced tiredness and sore eyes. With our digital wellbeing insights, you can see the time you have been sitting in front of your screen and how long ago it was since you took a break.
Power Optimization
The computer will stay awake if you are in front of it. Also, it could reduce power consumption by letting your screen dim when you are not present. It will get turned on if you are back.
Security & Privacy
To increase privacy we have made it possible to blur your screen when you're away. This will eliminate the risk that someone will peek at your screen without your consent. If someone tries to use your computer while the screen is blurred, your computer will lock immediately.
Attention Screen Navigation
You will feel more convenient and relaxed with Windows snap and warp mouse cursor between screens. With the help of these, everything is under control.