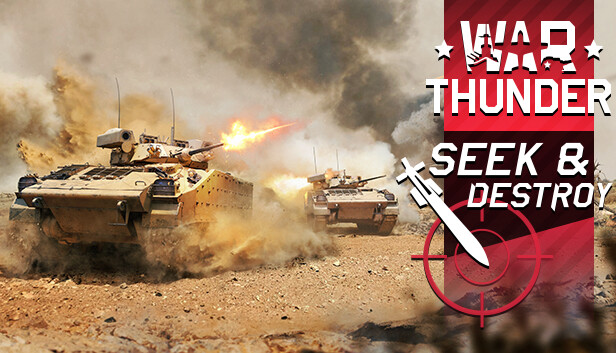 IMPORTANT -
War Thunder will only be supported in the latest Tobii Game Hub. Download
here
.
We hear you all are asking for eye tracking and head tracking support in War Thunder for a long time.
The long wait is over now with the latest Game Hub release. Yay 🙌
There are a few steps you will need to set up first to enable tracking features in War Thunder.
Are you ready?💣 Let's go 👉 
Settings
Tobii Game Hub's War Thunder support is based on joystick input to the game.
In order to convert the Game Hub signal to joystick input you need to install and use 2 different tools; Opentrack and vJoy.
Prerequisites:
Tobii Experience and Tobii Game Hub v.3.1 or later version
Follow by steps:
Install vJoy. Download here
Run vJoy (keep vJoy default setting).
Install Opentrack. Download here

Run Opentrack.
In Opentrack: Set Input to "UDP over network" and Output to "Joystick emulation – vjoystick":

Click "Options" and disable the option for "Center at startup":

We will use Opentrack to just pass through the signal. Click on "Mapping" and set all axes like this:




Troubleshooting:

If the Axis Curve (red line) is not straight and diagonal, like in the above picture, you can reset it by right-clicking the nodes on the line, example below:

In Opentrack, press "Start".


IMPORTANT: Opentrack always needs to be running for Tobii Gaming functionality to work while playing War Thunder!

Start War Thunder

The Tobii Eye Tracker 5 will work with all of the different vehicle types in War Thunder (Aircraft, Helicopter, Ground Vehicle, and Naval).

The below procedure needs to be done for every vehicle type that you want to be activated:

From the hangar screen in War Thunder:

go to the "Controls" menu.

For each desired vehicle type, set up the "View in battle" both for the X and Y axis.
View in battle X-axis:

i. For X-axis, choose the vJoy axis that is set up for the Yaw direction. Default is normally Axis 4.

ii. Set Dead zone to 0 for better performance.

View in battle Y-axis:

i. For Y-axis, choose the vJoy axis that is set up for the Pitch direction. Default is normally Axis 5.

ii. Set Dead zone to 0 for better performance.

iii. Increase Multiplier to 2 for better performance when looking up/down in the game.

ENJOY! 🙌


Bonus Tips
From now on, any changes to the camera control in game can be done from the Tobii Game Hub application.
Here are some tips 💡 :
Enable/disable key

Set the Enable/disable key-bind to the same key as the binoculars in War Thunder if you prefer to have the ET5 disabled when you use binoculars.


Reset head tracking key

Also, set a key-bind for recenter head tracking position as sometimes you will change your sitting position while playing and will need to reposition the in-game camera.
Camera Boost (beta)

Camera Boost creates an additional boost to your head tracking rotation when you rotate your head towards where you are looking on the screen. The boost gets stronger the further from the center of the screen you are looking and the more your head rotation is in the same direction as you are looking.
In Game Hub you can tweak the maximal boost which can be applied to the head tracking rotation sensitivity by adjusting the In-game camera boost setting.
By adjusting the Gaze dead-zone setting you can also choose at what distance from the center of the screen you must look for the boost to start increasing (reaching its' maximal boost at the edge of the screen).
Please note that this feature require Tobii eye trackers.