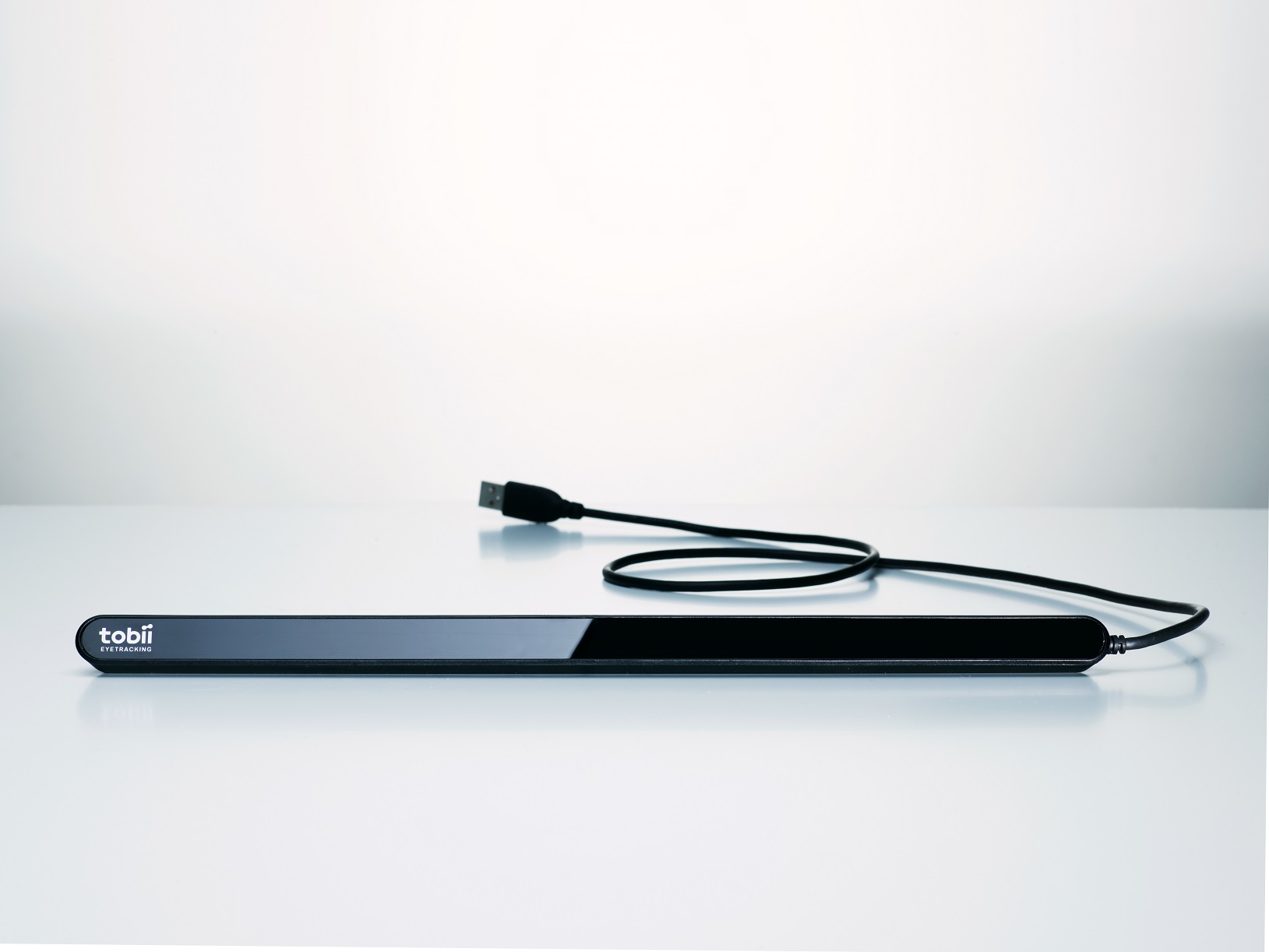 The Tobii Eye Tracker 4C comes with an integrated USB 2.0 cord which is 80 cm long. The cord is integrated into the right side of the eye tracker.
If your gaming computer is placed on the floor or is placed a bit away from your screen, the cable might not be long enough to reach your USB ports. If the cable can't reach your USB ports, then we recommend that you plug your eye tracker into a Powered USB Hub.

If you don't want to use a hub then you could try an active extension cable. Unfortunately we haven't tested any specific ones that we can recommend so we can therefore not guarantee that the active extension cable you have or will get will work on your computer.
We have however tested two Powered USB 2.0 Hubs that we can recommend.

Powered USB 2.0 Hubs
D-Link 7-Port USB 2.0 Hub (Powered)
DUB-H7
D-Link 4-Port USB 2.0 Hub (Powered)
DUB-H4