Were you offered a game with the purchase of your Tobii Eye Tracker, but you're not receiving your game key on gaming.tobii.com? We'll help you out!
First, read more about how to redeem your game key here. If it is still a no-go, read on.
Make sure you have the latest version of the Tobii Experience app (check Windows Update)
If your app and tracker are up and running it can take up to 24h before your eye tracker has been linked.

Please note that it can also take up to 14 days for us to receive information about your device.
Once your eye tracker has been detected and linked, it will look like this in your Tobii Experience app: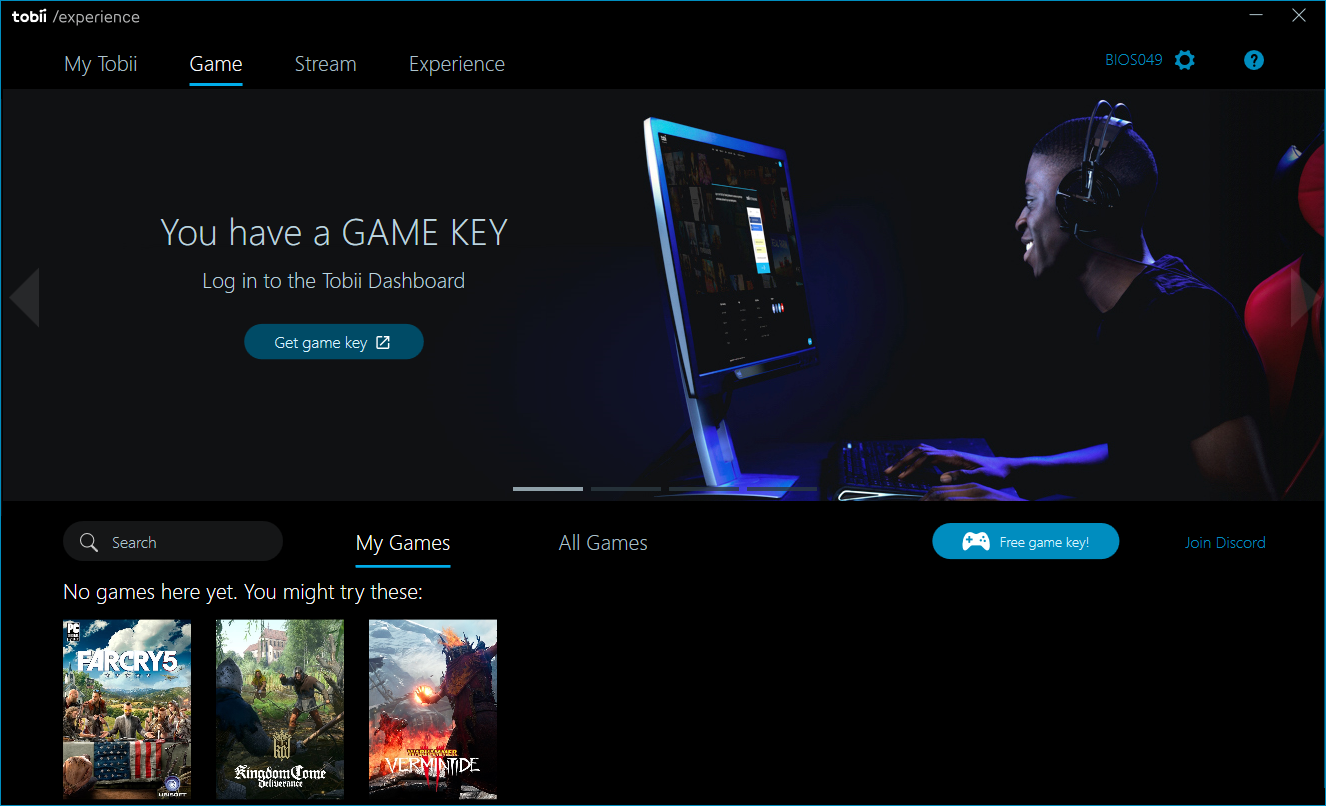 So if your patience has been tested, your eye tracker is not getting detected or you're still not just getting your game key, please send us a message with the following information:
We need your serial number which can be found underneath your tracker.
Your location (city, country)
Date of purchase
Email used for registration on gaming.tobii.com (if available)