You can have multiple profiles set up and it is recommended that you create different user profiles if you sometimes wear glasses or contact lenses.

Press the eye in the top right corner and Create New Profile to get started.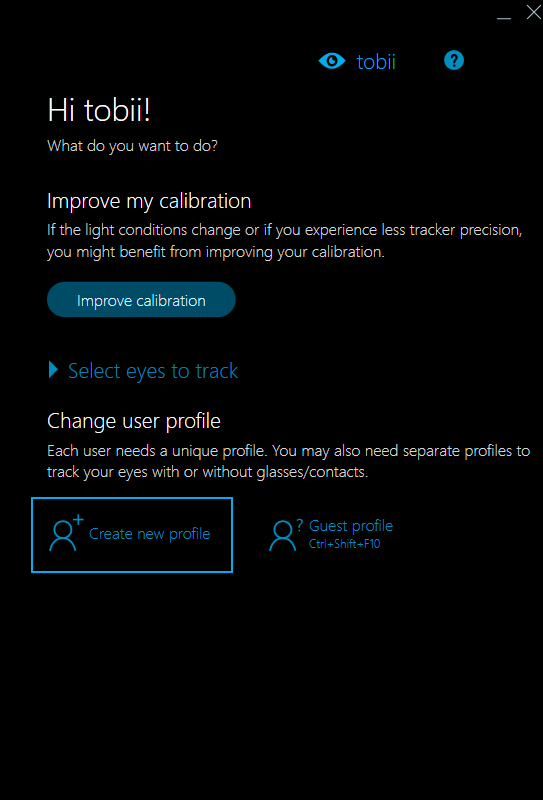 Follow the on-screen instructions.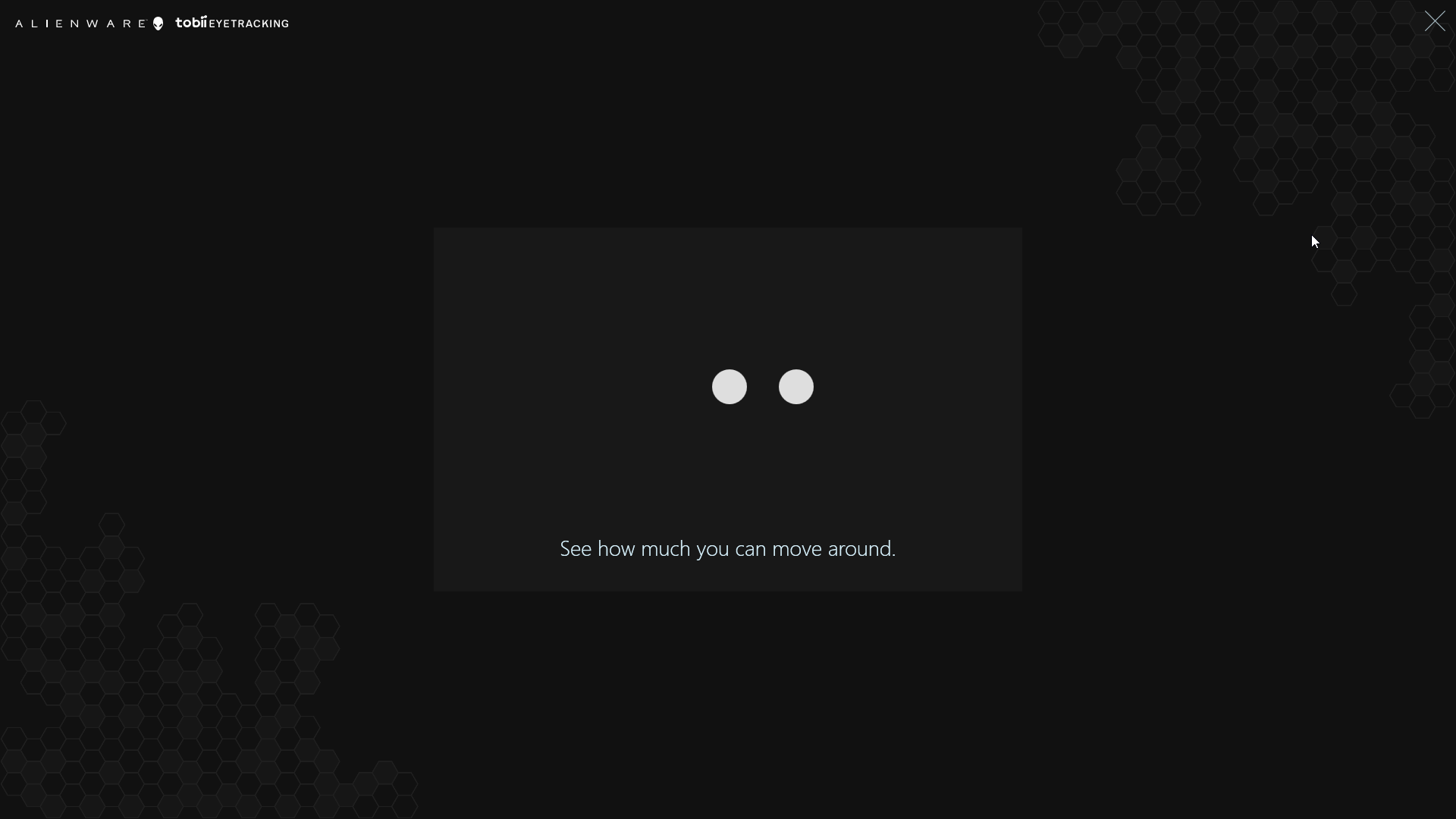 Guest Calibration
The guest calibration can be launched by pressing: CTRL + SHIFT + F10.
Change User
To change user profiles, scroll through the list of saved user profiles and select the one you want to use.
Delete a user profile
To delete a user profile, simply click on the trash bin icon next to their profile name in the User Profile menu. Trashed it by mistake? Just press Undo.
Note that you can't delete the profile you're currently using.