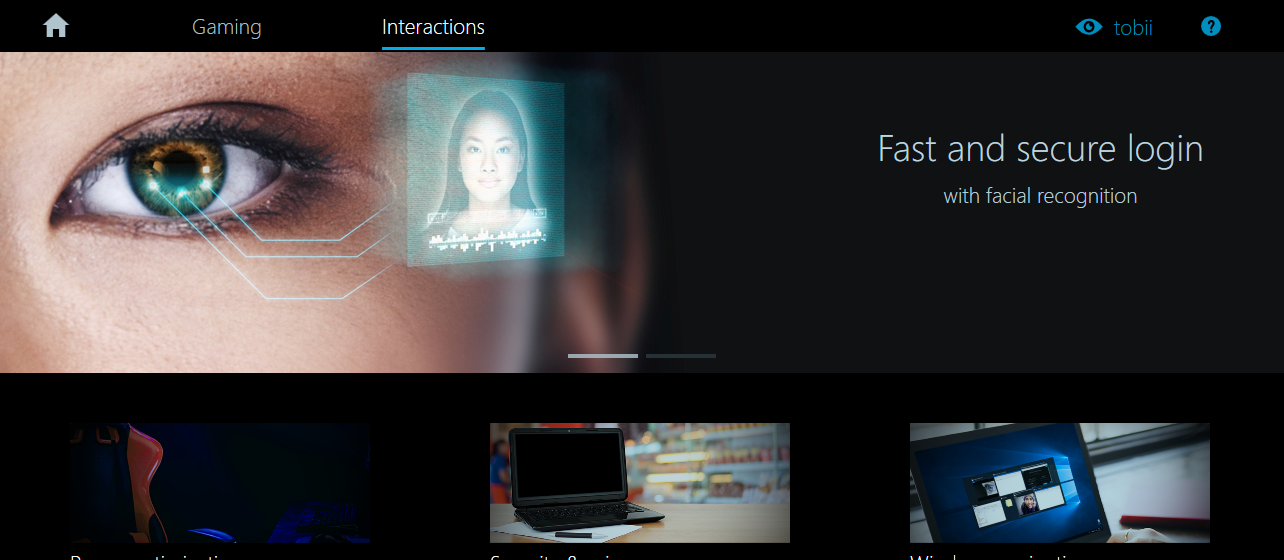 The updates will be pushed out via Windows Update.


Tobii Experience 1.18.698.0
Compatible devices: Alienware m15 R2 and m17 R2

You can also download the latest update from Dell.com.
Please note that you have to install the Tobii Experience Driver before installing the Tobii Experience Application.

Bug fixes
Tobii Eye Tracker HID doesn't appear on boot
Tobii Device shows a yellow exclamation mark on boot
Tobii app will flash white on launch
Eye tracking stops working after hours of idling.
Tobii Device driver shows an exclamation mark if a driver from either Caldera and AMD is installed.
Two-finger scroll issue when disabling Tobii Experience
Tobii Experience 1.2.1017


Bug fixes
The application switcher was not working in the Windows 10 April update (1803) outside of the English language.
Fixed an issue with Windows 10 October Update (1809) that could cause all your input devices to freeze.
The feature "Warp on mouse move" is now disabled when a full-screen application is running to prevent camera spinning issues in games.
Other changes
Renamed from Tobii Core to Tobii Experience.
Improved Troubleshooter.
Major UI updates.
The touchpad features available for 64-bit drivers.
Known issues
A few users have reported still having issues with Windows Hello in the Windows 10 October update (1809). This is solved since build 17763.168 that released on the 6th of December.
Stay up to date in our dedicated article here.