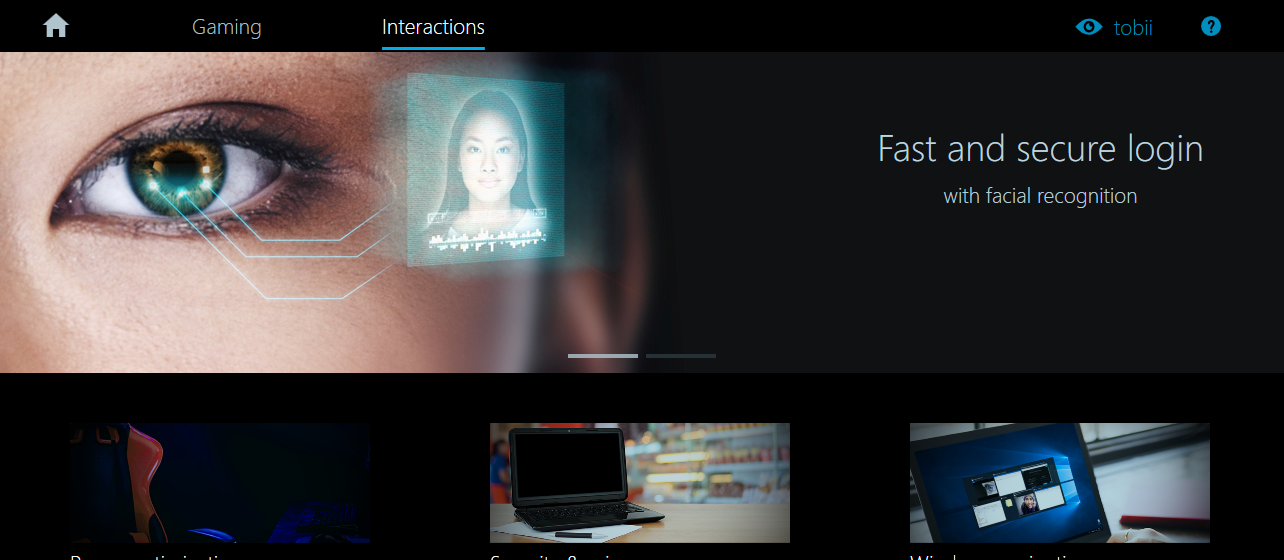 The Tobii Experience app is powered by our driver software. You can find the driver software named Tobii Experience Software for Windows in Apps and features and the main driver Tobii Eye Tracker 4C can be found in Device Manager - Software components. This means that our driver installers also include software updates.

The Tobii Experience app has driver constraints and you need to have the driver and the driver software installed before you can install the Tobii Experience app.

Please note that this is in beta only and it will not get any further updates, but we would love for you all to give it a spin.
If you have the Tobii Core software installed you need to uninstall it before installing Tobii Experience.
Tobii Experience driver 1.69 [BETA ONLY]
Offline installer version 4.115.0.14052
Tobii Experience version 1.51.13388.0
Published on Windows Update: Available to download from Tobii Gaming only.
Published on gaming.tobii.com: August 31, 2021


Please note that this is a beta release which has not been thoroughly tested.
Highlights
⭐ Boosted head tracking performance with updated algorithms.
WARNING! This version is incompatible with Windows Eye Control and Touch features which is supported by the Tobii Core software stack.
The Tobii HID driver is not compatible which means that Microsoft Eye Control is not supported.
Synaptics and PTP touchpads are not compatible which means that Touch features are not supported.
Known issues
It causes crashes for some games, read more.
Your calibration profiles are not migrated during the upgrade from the old Tobii Core software - a new display setup and calibration is required.
Dim feature default value says 5s instead of 15s which is the correct value.
Please note
You will not be getting driver updates via Windows Update so you have to manually update by downloading the latest version from gaming.tobii.com.
The app is installed via Microsoft Store.
Important information
This is a beta release and it has not been as thoroughly tested as releases normally are.
Tests have not been performed with switching between 4C and ET5 on the same computer.
Unknown behavior for Windows Hello with both trackers, as they use different versions.