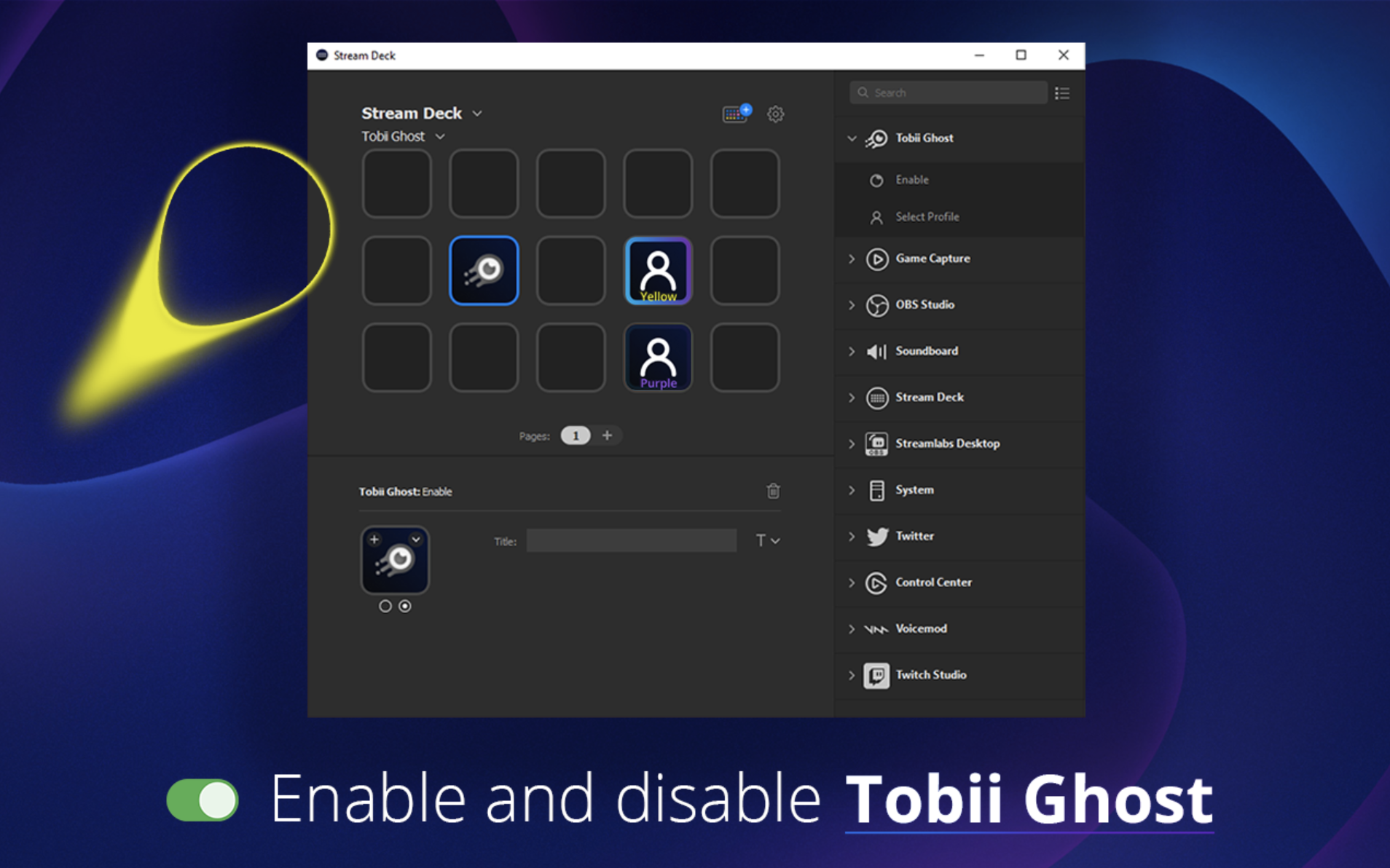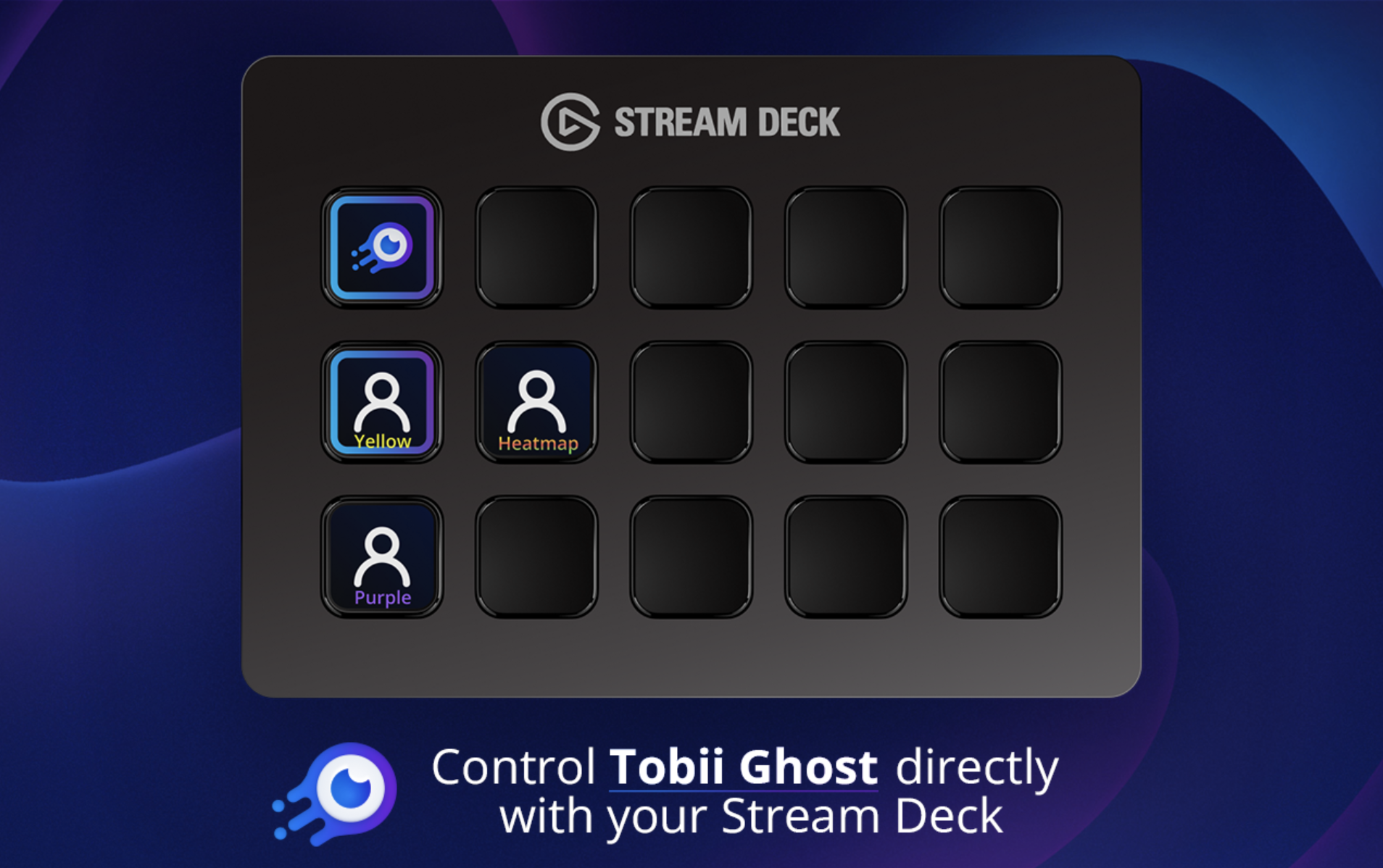 Make streaming or recording with Tobii Ghost even easier with the Tobii Ghost plugin for the Elgato Stream Deck. With the plugin, you can set up quick buttons to turn Tobii Ghost on/off or switch between your multiple Ghost profiles. To get started, download the plugin from the Stream Deck App Store.
Note that Tobii Ghost 1.14 or newer is required for this plugin to work.
Features
Turn Tobii Ghost on/off
Switch between profiles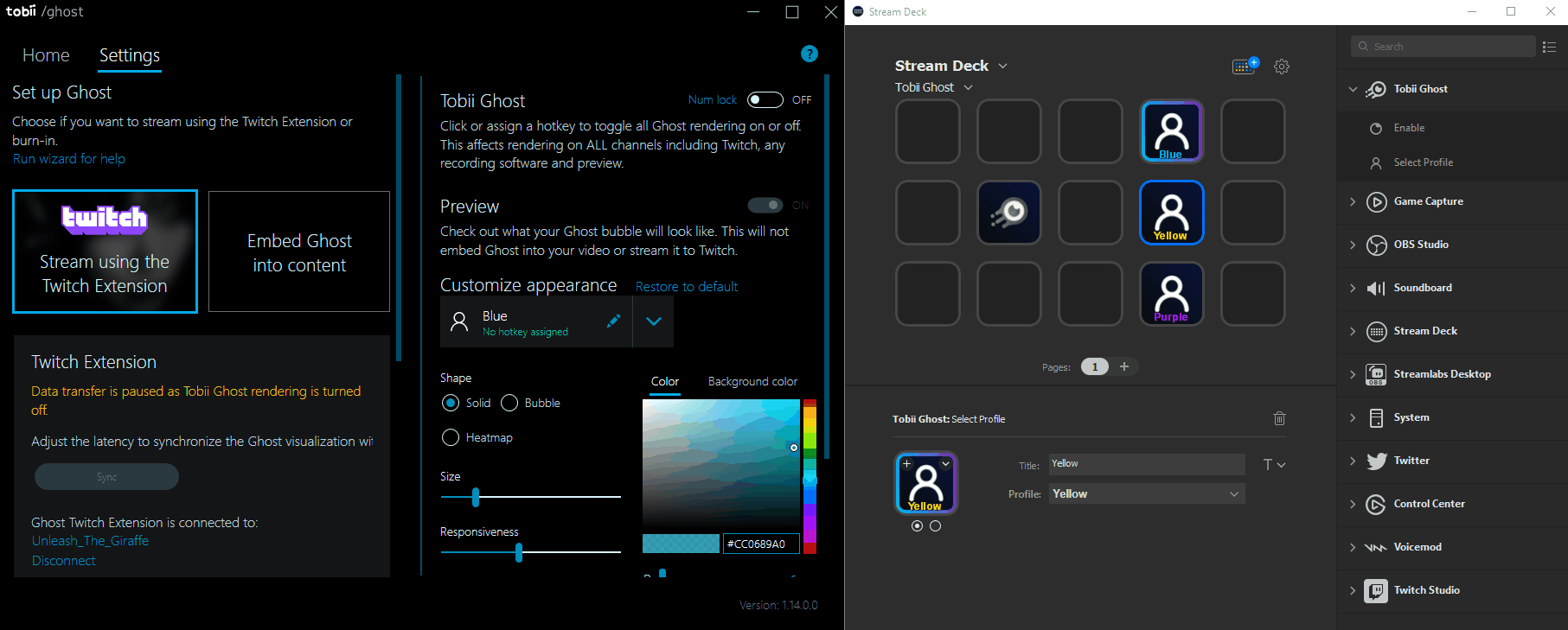 Get started
Open the Stream Deck application.

Click Tobii Ghost in the right-hand menu.

Drag and drop the Tobii Ghost action (Enable or Select) you want to set up to the button of your choice.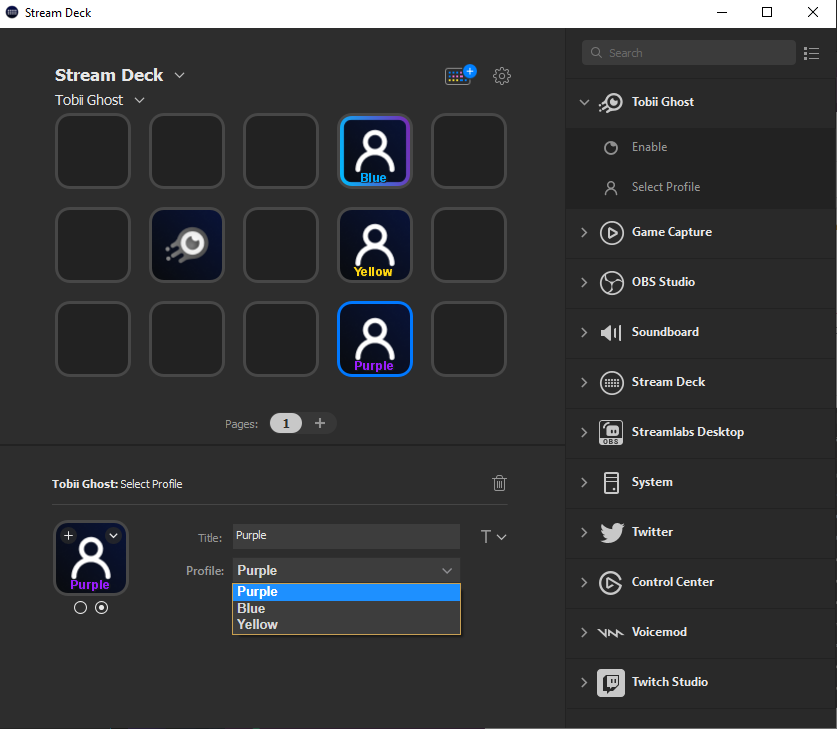 For Select Profile, you will see a drop-down menu where you will be able to choose between any profile you have set up in Tobii Ghost. If you haven't set up any profiles yet, learn more on how to set up a Tobii Ghost profile here.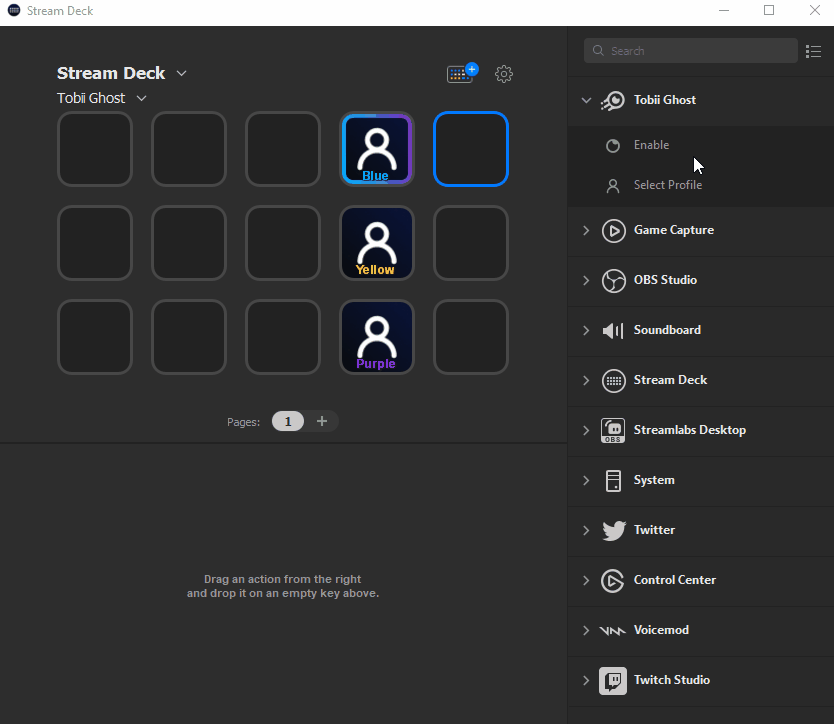 The typo was DEFINITELY intended.
Please note that Tobii Ghost needs to be launched in order for you to be able to select any of your profiles.
GLHF!