Please note that this only applies to a non-integrated Tobii Eye Tracker.

Before running the Display setup, make sure you have read the mounting guide. 
In the new Tobii Experience app, you can always find the profiles and calibration settings top right next to the eye.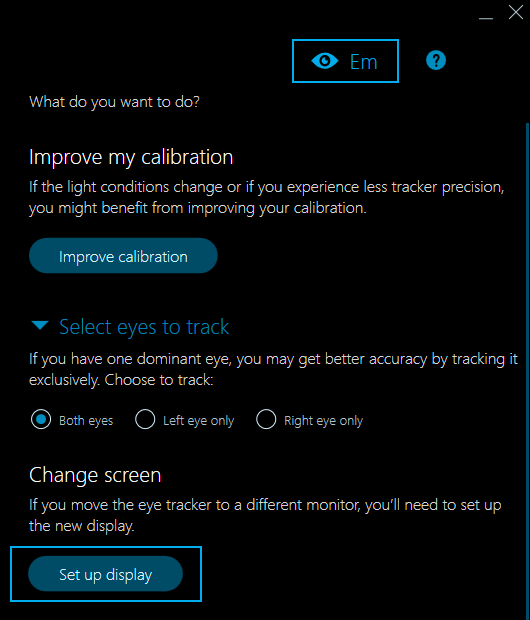 If you have more than one screen, please select which screen the eye tracker is mounted on. You can adjust the eye tracker placement by grabbing and moving the left and right lines so the dashed lines on the monitor screen line up with the white marks on the top of the eye tracker.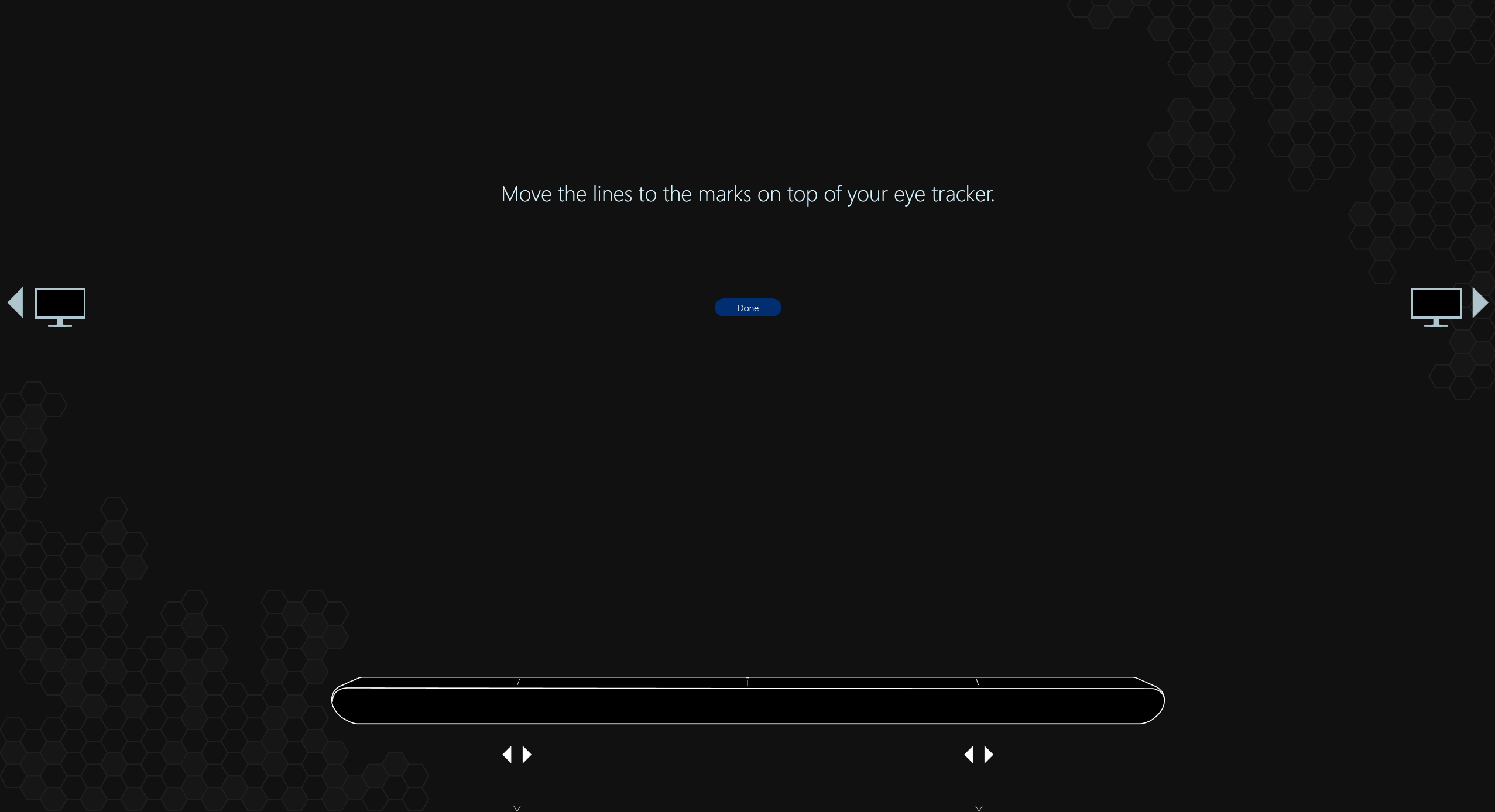 Please note that the Tobii Eye Tracker can only track your gaze on one screen.