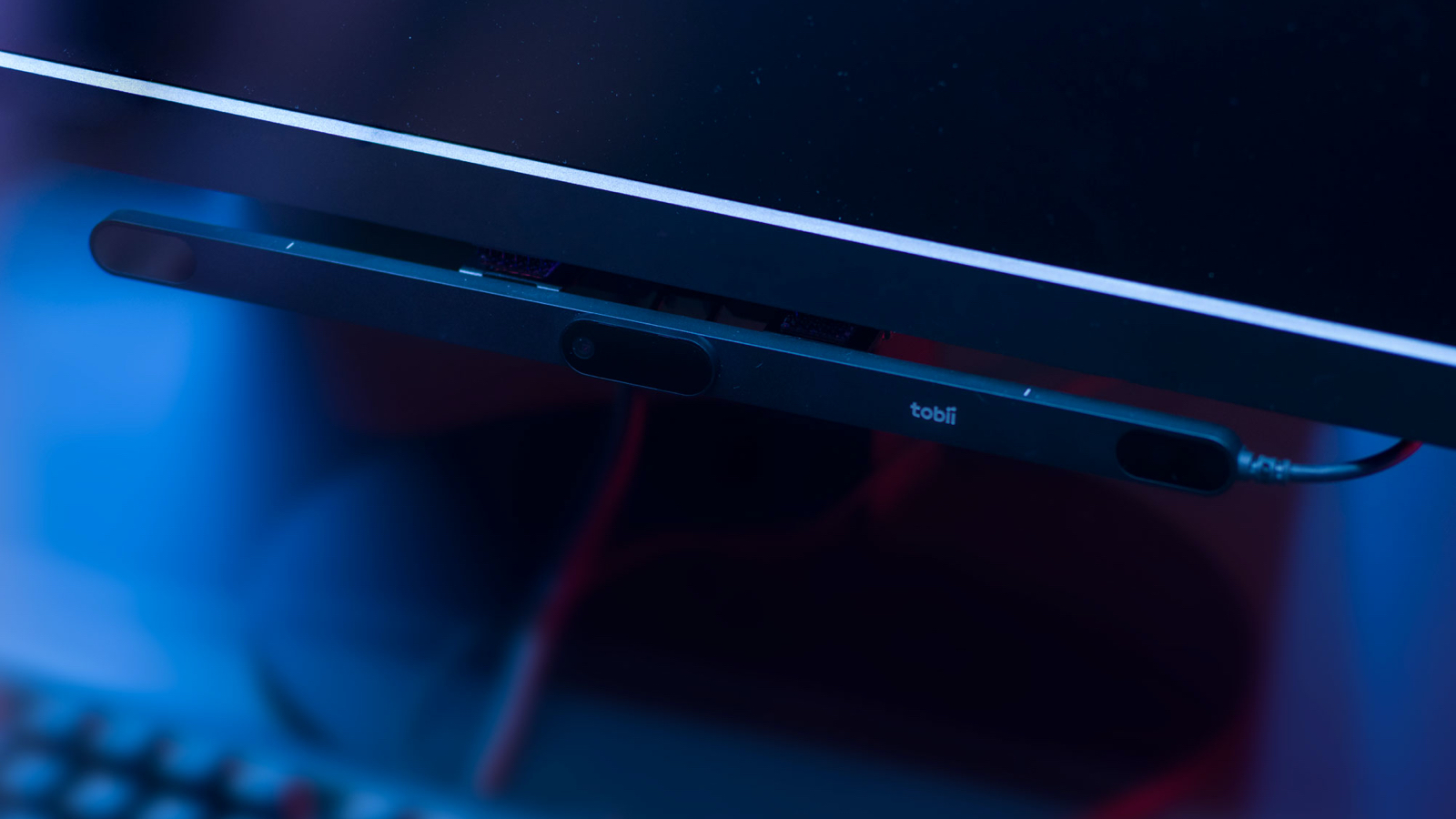 Were you able to get your hands on a Tobii Eye Tracker 5? Awesome!
So, why use eye tracking? Have a quick read to get a grip on what you can do with your new shiny piece of hardware. But, let us give you a quick look as well at what your eye tracker is capable of.
Oh oh before we forget, did you notice that your eye tracker came with a flex mount and additional flat mounts? The flex mount allows you to mount your eye tracker under your screen and you can angle the tracker so it matches your position. Read more on positioning

Under the hood
The Tobii Eye Tracker 5 is suited with a custom-built optical sensor, built for reliability and responsiveness. With a sampling rate of 133Hz, improved algorithms, and a broad field of view, it is designed to capture your every move with minimum latency. So both head and eye tracking have been made more robust and you will notice a huge improvement from our predecessor, 4C.

It is also a Windows Hello certified device and supports version 4.x by using the built-in NIR and RGB sensors. It is approved for use with enterprise-grade password replacements.

Check out the specifications and comparison with our previous generation eye tracker, 4C.


New flex mount
We listened to customer feedback and have included a new flex mount together with the original flat mounts. The new flex mount allows you to place it underneath the screen which means it works awesomely on curved screens. Woohoo! 💪


Using your eye tracker
You can use head and eye movement in a huge selection of games that has Tobii Eye Tracking support. Enhance your gaming experience by using Extended View which allows you to move the in-game camera by head or eye movement while driving or flying. The best news? If you're using a joystick or steering wheel, you don't have to let go of them to move the camera view as you can do it with head and eye movement. You will also have a bunch of other neat features in a selection of games where you can everything from natural selection of targets to having UI gaze reactive elements.

So using eye tracking in games, you can get that extra layer of immersion and interaction.
You will also have access to a selection of Windows Interaction features that you can access in your Tobii Experience app. You can, for example, use Application Switcher which lets you pick the app you want to open up by just looking at it. It's so intuitive, yet simple so you will never want to turn it off.

Are you a streamer? Do you aspire to be one of the best players in the world? Do you create content? Cool, then you definitely don't want to miss out on our Tobii Ghost app for streaming, game analytics, and content creation.

Ready to start using your eye tracker?
If you haven't set up your eye tracker yet, hop on over to our get started guide for more details.
Remember, if you have ANY questions, submit a request or join our very joyful Discord server.